Do you feel like you can't reach your clients and customers in the busy world we live in? Are you looking for ways to increase your profile, add value and communicate better to increase your reach, engagement and sales?
Do you have an event or conference that you want bought to life?
WE CAN HELP - YOU'RE IN THE RIGHT PLACE
We can combine our marketing, communications, media, video and event services to save you valuable time and money.
MARKETING COMMUNICATIONS AND MEDIA
Needing ways to increase your profile and boost sales? Wanting ways to ensure your product and services are seen and heard? The key is effective two way marketing communication to connect you to your clients.
VISUAL STORYTELLING - VIDEO MARKETING
Strategic visual storytelling using the power of video to support marketing communications objectives is so powerful. Let's tell your stories through video to add value and build more business.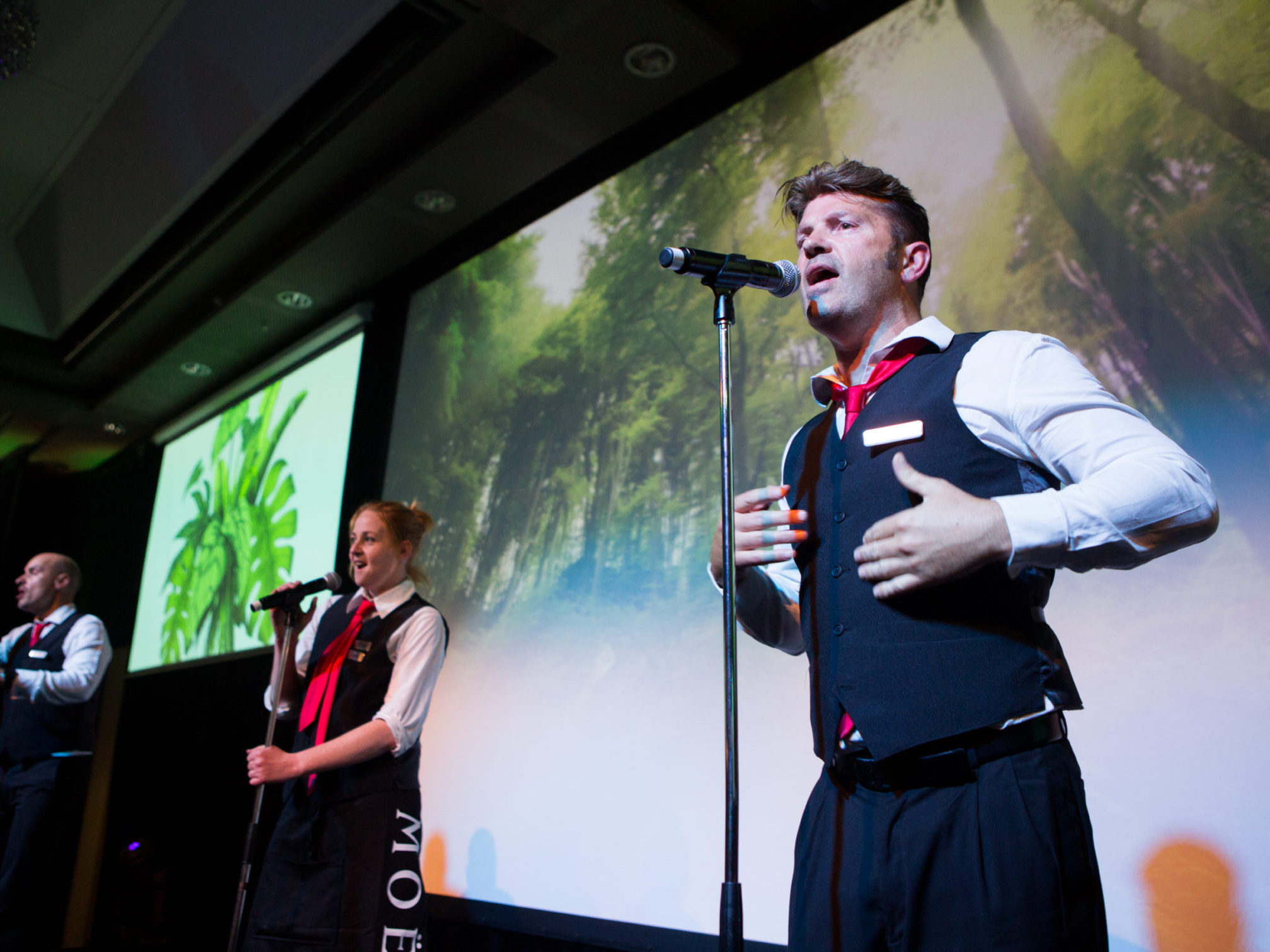 EVENTS & ENTERTAINMENT
Needing entertainment like the Singing Waiters, or an MC, a speaker or team building for an event? Have an event you want bought to life? Want help aligning your marketing activities with an event?
John McKenzie from enthuse has a wide range of media and event experience and skills, and there's good reason his business is named enthuse.
John is passionate and very enthusiastic about delivering for his clients, whether it's a media campaign or event and entertainment. He understands what may work and what may be effective and has the media network and contacts to get his clients heard.
John and his enthuse team deliver fantastic event services that always seems to exceed expectations. He is creative, and always looking for ways to make an impact, either as an MC, speaker and motivator or with entertainment and team building services.
Ultimately John and his company enthuse are in the business of creating memories and provide profile and engagement opportunities for his clients and he always delivers, with a good dose of enthusiasm!
Lincoln Booth - General Manager
Cookie Time
enthuse @ work
enthuse client and project work case studies
Click on an image… to view some of our work, from top secret 'cool' project management with iconic kiwi brand Cookie Time to event development and management for NZSKI for Coronet Peak ski areas 75th through to marketing communications, video storytelling, media management, corporate event projects and our own events… just click on 'PORTFOLIO' to view all..